Are You A Busy Fool – You Need A Virtual Assistant
January 20th 2020
3 minutes read
Are You A Busy Fool – You Need A Virtual Assistant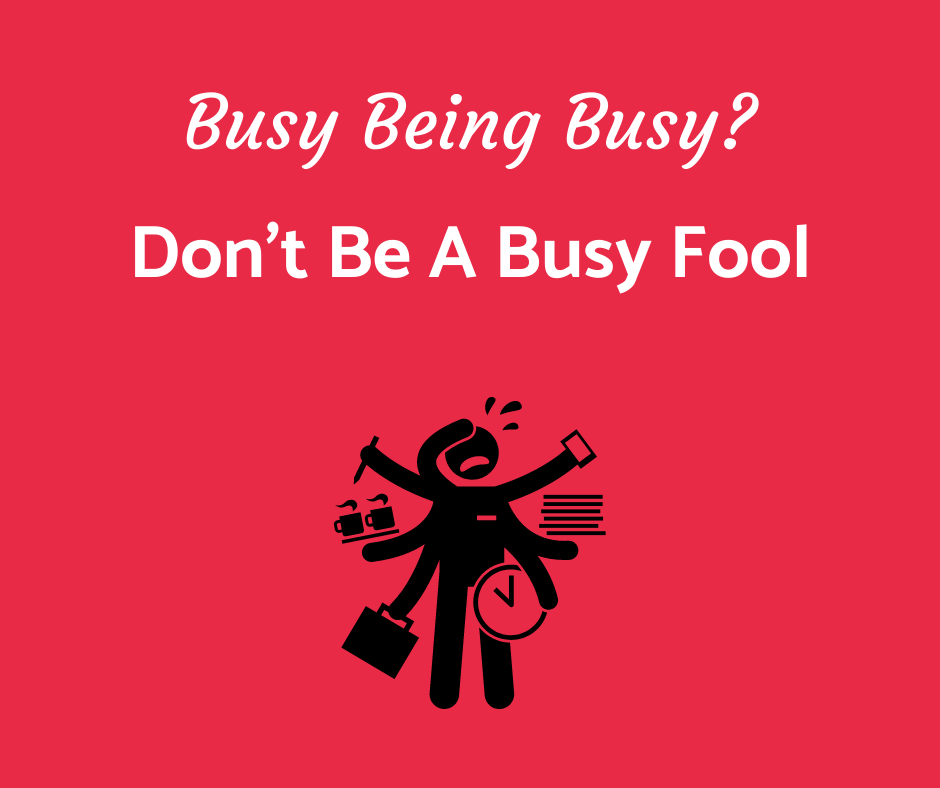 Reading Time:
3
minutes
Are You A Busy Fool
I imagine that most people nowadays have heard of the 4-hour work week by Tim Ferriss, even if they haven't read it.
Mistakenly, some people may have thought that if they work hard enough, eventually they will only need to work 4 hours and have taken it literally.  Then give up. It's not the reality for most people.
How do you run a business and not work in it?  Is it even possible to only work for 4 hours a week?  If so, why aren't we all doing it?
I don't believe there are many people that have perfected this and have the life that they want.  I'm happy to be proved wrong though.  Then I can copy them!
What every business can do though is work much smarter.  I don't like that term, but can't think of another to be honest.  This is the era of the freelancer.  The virtual assistant.  Even the gig economy.  For micro and small businesses, this can be a game changer.  All the skills and experience to run a business and you don't need to employ them?  The business owner can do what they do best, supported by experts and grow rapidly.
Last year, I went to a talk by Levi Roots.  This man has a huge empire now, strongly supported by Peter Jones of course.  You would assume that he has a huge team of people.  Not just producing the sauces, but sales, marketing, accounts and admin.  Well you would be wrong.  He has one single employee and that's his personal assistant.  Everything else is outsourced (or should that be sauced – sorry!).  Everything from the production to the admin.  A multimillion-pound business with just one employee.  If he can do it, what's stopping you?
How do you know what to outsource to a virtual assistant?
This does take some thinking around your strategy and your future plans.  I would start by looking at what's a chore.  The things you hate doing, or you don't really know what you're doing.  Make a list.
The obvious task is bookkeeping.  If you generate a lot of receipts, this can be a long-winded chore. Why spend hours on this when someone else can and do it a lot faster.
Perhaps you need a lot of sales and don't have the time to make the calls, or as many people do, absolutely hate it.  Missing telephone calls as you're out networking or meeting clients.?  I'm always surprised by the number of people that don't answer calls and say, 'they'll leave a message if it's important'.  I think that's pure arrogance and ego.  It's not down to your clients and potential clients to do the work – that's your job.
I bet your business would benefit from having some automated systems in place, but don't know where to start?  A good virtual assistant will have a lot of experience here.
When you've got your list, now you can start to find the people to help you.  The right people in the right seats in your business. 
To find the right people, recommendation is probably best.  Due to the rise of virtual assistants, you probably won't have to look to hard to find some.  They are all different and have very different skill sets and experience, so you need to do your research.
Now you have your team, how will you communicate with them?  My favourite Apps for communication are Trello, Asana, Basecamp and Slack.  Integrate them with a great CRM system such as Pipedrive or Active Campaign and you're well on your way to working smarter.
Will you achieve a 4-hour work week?  Who knows, please let me know how you did it.
We want to understand your business
Find out how a LiveLink virtual assistant can help grow your business by booking a free 30 minute consultation today.
Free Consultation