Wendy Norman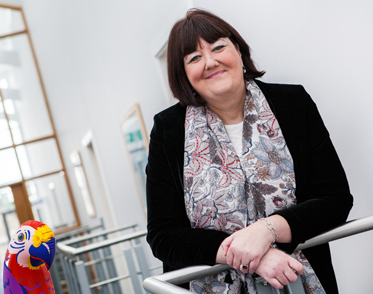 I'm Wendy and I'm the boss (allegedly!). I started my career in top quality hotels in management roles. After 12 years, life took a different course and I made a career change to work in NHS Primary Care for 5 years coordinating the Norfolk health chief executives group and also as the integrated governance coordinator.
In 2011, I decided to take a leap of faith and set up LiveLink working from my spare room. Now, we are a fantastic team working in a beautiful airy office in Norwich and we laugh – a lot!
Favourite song: When Doves Cry, Prince
Favourite film: Schindlers List or anything Hitchcock
Favourite food: Cheese, champagne, champagne, champagne
Superpower: Spreading happiness to everyone
Dislikes: Coriander, Rocket and Honey
Sarah Seaman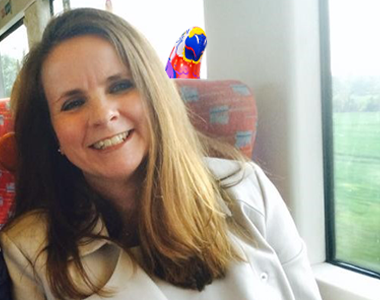 My name is Sarah and with over 30 years' experience in customer service, whether as a waitress, legal secretary, personal injury client liaison officer, executive assistant, administrator or IT support, I love talking to and helping people; finding answers to their questions and solutions to their suggestions. Whether it's setting up phone lines, creating recordings to greet customers or answering your calls, I have a wealth of expertise in being the 'voice of the company', making every effort to represent you at your best where a smile down the phone goes a long way to achieving your aims.
Favourite song: You're wondering now (All versions thereof)
Favourite film: Grosse Point Blank
Favourite food: Chocolate in all its glorious forms
My Super Power: Making folk laugh, whether intentional or not.
Dislikes: A deliberate lack of manners
Carrie Beth Smith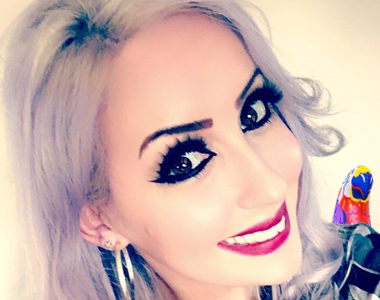 My name is Carrie and my customer service career began working as a waitress, sales assistant and bartender before finishing university and becoming a reception and reservations manager in a boutique hotel. I am skilled in providing excellent customer service (by phone, email, and live chat) and ensuring the customer has a positive experience. I am always friendly and happy to help with any queries they may have as I know just how important repeat custom is to your business.
Favourite Film: Too many to list (but a Marvel movie geek!)
Favourite food: Falafel
Super Power: Baking in large quantities
Favourite song: Anything I can sing to
Really dislike: Spelling errors
Farah Smew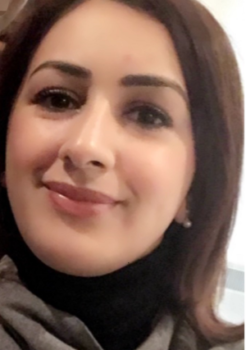 I am the newest member of the team. I come from a banking and marketing background and started with LiveLink in 2017.
Favourite film: The Hundred Year Old Man Who Climbed Out Of A Window And Disappeared
Favourite food: Cheese
Superpower: Dyslexic Superpowers
Favourite music: Anything by Mozart
Dislikes: Hot weather
David Vincent-Pryke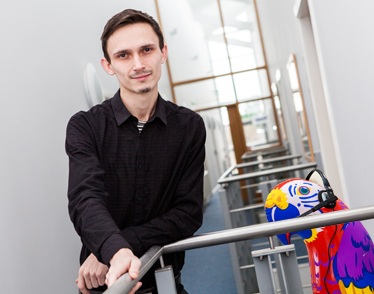 My name is David, I'm known around the office as Mr Memory and can usually be found spurting random facts and trivia about an array of topics. Previously I have worked in sale and retention which explains why I can speak for eternity or at least that's what feels like.
Favourite song: Adele, Rolling in the deep
Favourite film: Oceans 11
Favourite film: Anything with chocolate
Superpower: Talking at the speed of light
Dislikes: Sad faces
Belle
Belle is our pet parrot. Her most favourite thing in the world is talking to people, except when she's feeling a little bit deflated.
Favourite song: The Birdy Song
Favourite film: The Real Macaw
Favourite food: Peanuts and sunflower seeds
Superpower: Flying of course
Dislikes: Being let down