Getting the Best Customers
June 23rd 2016
2 minutes read
Getting the Best Customers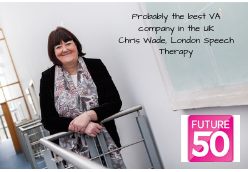 Reading Time:
2
minutes
When starting a new business, it is important to get the right clients. It is tempting to focus on quantity rather than quality of customers when starting out, but in the long run it usually pays off to focus on the best clients for your business that will keep on coming back to you.
You need to figure out who your best customers are and why it is so important to be focusing on these customers.
Pareto's 80%-20% Principal
Basically the 80%-20% rule means that 80% of any result come from 20% of the whole. It is a very broad business idea that relates to many issues. However, when you are looking at clients it is a simple concept. 80% of your business will most likely come from the same 20% of your clients. This means that your loyal customers will make or break your business.
So it is important to find out who your best customers are and form your business model around their needs.
How Do We Tell Who is a Good Customer?
Many companies use a loyalty system to track customers and customer needs. Rather than focusing on the number of customers you have, this type of system allows companies to tailor their business to particular type of client.
Loyalty programs also entice the customer to keep on coming back if rewards are given.
Build Up Client Loyalty
Another way to build up loyalty is by making the experience personal. Customers need to know that they are your top priority. This can be in store or over the phone. Make sure your staff is trained to remember clients and ask questions about their experiences with your company.
Getting the right customers is a two way street. You need customers to feel that you care about them and take an individual interest in their needs. One method of caring for your clients around the clock is making sure there's someone available to talk to them. Customers are tempted to seek other companies if they can't talk to someone straight away.
Starting a business is difficult but your loyal customers will make it or break it. Find out what makes your top 20% of buyers tick and meet their needs. Loyal clients will pass on the news about how great your business is to friends and quickly you will have even more clients. So it is important to love the ones you have.
We want to understand your business
Find out how a LiveLink virtual assistant can help grow your business by booking a free 30 minute consultation today.
Free Consultation