Do you value your customer?
July 14th 2016
< 1 minute read
Do you value your customer?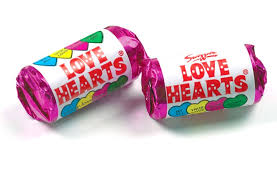 Reading Time:
< 1
minute
How to Value your Customers
We all love our customers! They are the ones who allow us continue doing what we love whilst also helping us to always expand and improve. Therefore here are a few little ideas to show how you can show them a touch of TLC!
Think like the customer
You will run a successful business the moment you start to look through the eyes of your customers. Thinking this way will provide you with important information such as what is important to your customers? How will your service improve their lives? By shifting the focus from selling to providing you can really then start to help your customers in unexpected ways.
Get Personal
It is a well-known fact that if you have an unforgettable customer experience you are more likely to refer or review positively, leading to a higher retention rate for businesses. Something that we love here at LiveLink is creating a personal and tailored experience for all of our customers to ensure they always feel like VIPs and you should do that too.
ALWAYS work to improve customer satisfaction
A good method to do this is to receive honest feedback through surveys therefore always ensure your customers are able to get in touch as and when they want; and then make sure you listen!!.
Mind your P's and Q's.
The most obvious, yet most important way to value your customers is to just take the time to thank them!
And on that note we would like to say a massive thank you to all of our wonderful customers!
We want to understand your business
Find out how a LiveLink virtual assistant can help grow your business by booking a free 30 minute consultation today.
Free Consultation