Can a V.A help an osteopathic clinic?
November 11th 2016
2 minutes read
Can a V.A help an osteopathic clinic?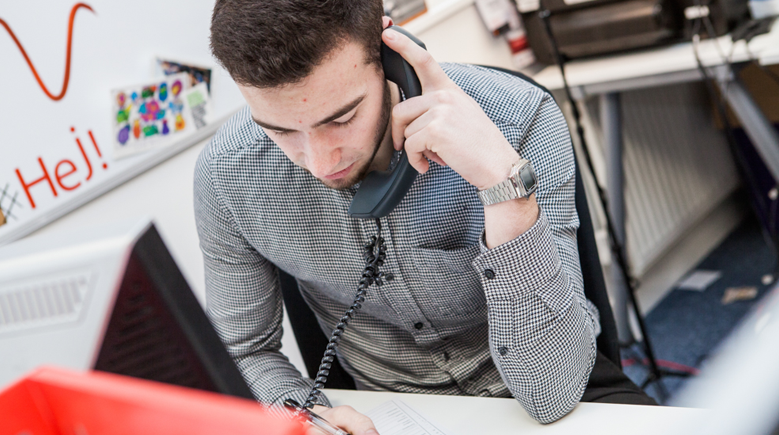 Reading Time:
2
minutes
Can a VA help my Osteopathic clinic? Good question. Here's a better question: How can't a VA help your Osteopathic clinic? Told you it was good.
You're a busy person. We know that. So wouldn't it be so much easier if you had someone doing all the admin and clerical jobs for you to ensure you were able to take care of your clients with no distractions? That's what we want to offer you.
If all your calls were forwarded on to us we could book you new appointments, amend your calendar with rescheduling and cancellations. We can also take care of those nasty sales calls for you so that's not a problem anymore. Everything we do is added to YOUR calendar, on YOUR system and exactly how YOU like it. We want to make everything as easy as we possibly can for you.
Dan Hayward is a 40 year old Osteopath. He attended the British School of Osteopathy, worked in Australia, France and New Zealand before returning to the UK to become a joint partner at Exeter Osteopaths.
When we met Dan, he and his joint partner were struggling to devote time and care to their patients as well as answer the phones and book in new appointments. He was working extra-time when he got home to keep up extra jobs that he did not have time for during the day. He knew that if he missed a call the patient would call the next Osteopath they found on Google or in the Yellow Pages and he would lose the appointment. He also knew that the patients he was treating were paying for Dan's time and expertise and he couldn't offer that if having to answer the phone at the same time.
We gave Dan a telephone number to divert his calls to and he gave us access to their calendars. We could book the appointments on his behalf and have access to information about the clinic e.g. policies and costs etc. Dan and his partner are always kept in the loop as we email and text over any updates as and when they happen.
Dan now has an amazing thriving business. He still works with his joint partner and they have employed two more osteopaths and two sports massage therapists to work at their clinic. Their calendar is nearly always full and we take on average between 20-30 calls for them per day.
Dan is real. You can look him up. This story is real. So, if at the end of this you're still asking how can a VA help your Osteopathic clinic… maybe you should think about new reading glasses.
Would you like us to book you an appointment?
We want to understand your business
Find out how a LiveLink virtual assistant can help grow your business by booking a free 30 minute consultation today.
Free Consultation